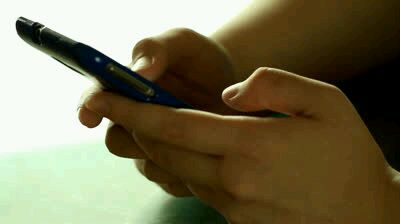 Ever find yourself burrowing down a 4G rabbit hole when you're supposed to be hanging out
with your friends? Well, three Singaporean students have just developed an app that encourages you to ignore your phone in social
situations.
"Apple Tree," created by three 20-year-old students at Republic Polytechnic, works when two or more people put their phones next to each other. The longer you leave the phones alone, the bigger your virtual apple trees grow.
The pixelated orchards even start to bear fruit after a while.
Libern Lin Yue Bin, Fang Ling Qing, and Yap Jian Le received $30,000 for their innovation when they won the Splash Awards on Tuesday
(November !8), reports The Straits Times . The competition encouraged participants to come up with apps that would bring their communities together.
Looks like putting your iPhone down and watching some trees grow is the best way to start. Hey, if the idea itself is worth thousands
of dollars, think how valuable actually doing it might be!