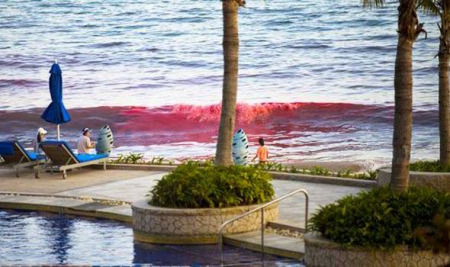 Villagers were in panic after they woke up to find the sea had turned blood red overnight.
Red waves rushed onto the beach,
turning the coastline into a terrifying scene in Shenzhen,in China's Guangdong province.
The algal blooms have been observed for centuries starting with a written record from British Columbia in Canada in 1793, but although a natural occurrence they
can also be increased by man-made activities including pollution in coastal areas, as well as by rising sea temperatures.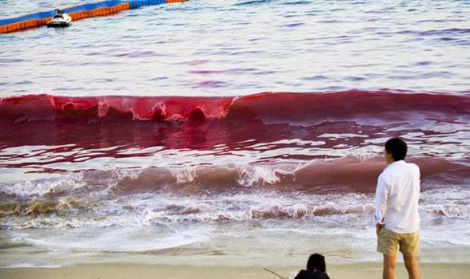 As well as the ban on swimming, fishing activities were also stopped. Shenzhen's Monitoring Centre for Marine Environment and Resources experts said that they expected the algae to disappear once the water temperature had once again lowered.