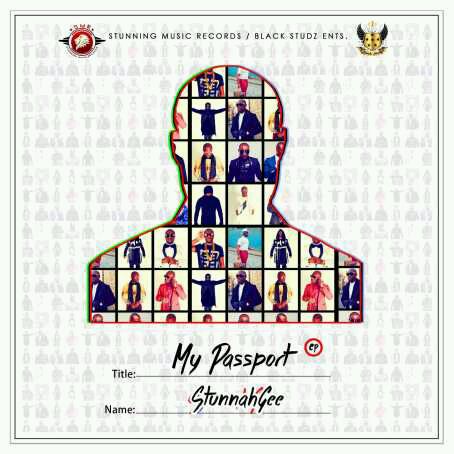 Following the massive success of his last single 'Dengeme Remix' featuring Davido and teaser track 'Baby Le' which preceded it, fast-rising Nigerian artist Stunnah Gee is proud to debut his long awaited debut EP titled My Passport , which is out now on his own record imprint Stunning Music Records in conjunction with Black Studz Entertainment . The My Passport EP 10 monster hits and appearances from Davido, Lola Rae, Haykm, Dotun Dazzler and Kaystar, with the stellar production
through the EP provided by Maleek
Berry , P2J, O.Y Productions,Ayobeatz and T-izzle The Beatmaker.
Experimenting with several different sounds, from Afrobeats to Highlife to Afropop to House music, Stunnah Gee has crafted a stellar body of work, featuring
some of his strongest records to date and collaborating with some of the very best stars of Nigerian music – without question, the My Passport EP is an Afrobeats listener's dream come true.
Track list and download link below:
1. "Fashion-god" ft. Hakym
2. "Baby Le" (Prod. by T-izzle The
Beatmaker)
3. "Dengeme Remix" ft. Davido
4. "Ikebe Dance" (Prod. By Ayobeatz)
5. "Mo Fe E" (Ko Femi) ft. lola Rae
6. "Celebrate Today" (Prod. By Maleek Berry)
7. "Duru Yi" (Pangolo) (Prod. By Dotun Dazler)
8. " Kilotunku" ft. Kaystar
9. "Sodi Shuke" (Prod. By O.Y Productions)
10. "Yeh Yeh" (Prod. By P2J)
DOWNLOAD Stunnah Gee "My
Passport" EP