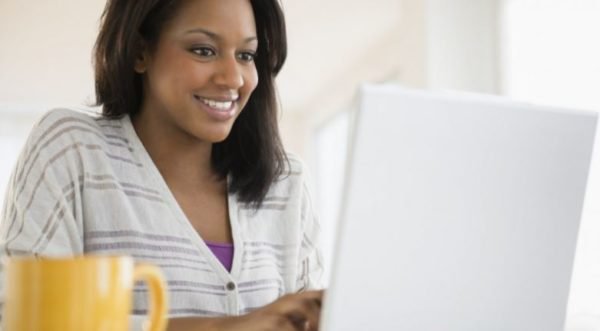 How can I earn money working from home? There is never a shortage when it comes to working from home opportunities regardless of whether you work for a corporate remotely or intend to build a business.
Interestingly, most of the career options highlighted will guarantee an adequate annual income equal to or higher than your current or prospective salary.
Additionally, you will cut costs like transport expenses to work and save on time while working from home South Africa 2021.
1. Offer consultancy service
The job is particularly appropriate for persons with specialized knowledge and experience in specific specialties and are willing to share the same with others. Professionals among them lawyers and accountants often find this work from home niche very profitable. Besides small businesses, you can offer consultancy services to individuals seeking the knowledge of experts.
2. Affiliate marketing
You can now work from home as an affiliate marketer and earn substantial commissions through referrals. Start selling on popular e-commerce websites and earn sales commissions for every purchase you trigger on online stores using affiliate links. The venture is free to start and operate, as long as you have steady internet.
3. Blog for money
Blogging is one of the most comfortable and inexpensive work from home startup. The job is relatively simple because it entails what a person loves the most. Enjoy making money as a blogger regardless of time and location. It is, however, important to note that blogging requires patience before it can start paying a lump sum.
4. Editing and proofreading services
Interested in computer work from home South Africa? Several companies pay well the people willing to offer them editorial, design, and proofreading services. You should begin by identifying potential clients before you can enjoy your first pay. To succeed in this, you need to be thorough and have excellent editing and proofreading skills.
5. Become a professional graphic designer
People skilled in graphic design often have no trouble working from home given that several clients in different locations require such services. Logo designer, visual ads, and website services are crucial aspects of graphic design. The business will eventually expand and earn you higher returns as you take your skills to another level.
6. Work as a baker
Invest in your passion by working as a caterer chef or baker to tap into this promising market. You can bake right in your kitchen and deliver to your clients based on their order. With increasing numbers of events and celebrations including birthdays and weddings among other events, the need for skilled bakers is higher than ever before. Launch your bakery business with your close friends and neighbors as your first clients; it is a matter of time before you grow your client base.
7. Animator
If you are creative and artistic with animations, you can tap into this vibrant niche and work for televisions, videos, movies, and other categories of the media without leaving your home. Become as freelancer animator with leading freelancing sites such as Upwork. Luckily, you can earn up to $100 an hour or even higher once you maintain a stream of clients for your excellent work.
8. Data entry
You can work from home South Africa typing by inputting data for corporates and businesses. Work from home South Africa data entry may sound like shoddy work, but wait until you start earning. Several companies now require skilled persons to help in handling overwhelming marketing, sales, production, and data relating to financial projection. Data entry starters earn about $10 hourly. Lucrative, isn't it?
9. Child caregiver
Do you have sufficient space at your home? Why not change that into a child care center. Whether it is on a full-time basis or for specified hours of the day, you can make a fortune by helping parents take care of their children while they are out working. Make sure to have proper licensing and permits