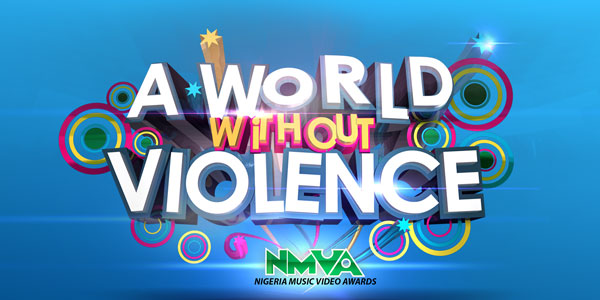 All is set for the Nigeria Music Video Awards 2014, scheduled to hold at the
exhibition center of Eko Hotel and Suites
in Victoria Island Lagos on Wednesday the
26th of November. The NMVA which is
reputed for being one of the most
consistent award ceremonies in the
country is in its 8th consecutive season
and this year's edition, like others in the
past is cause driven. Its theme a world
without violence is dedicated to further
deepening the consciousness of a violence
free environment which is necessary for
peace to thrive. This is against the
backdrop of violent eruptions arising from
religious, ethnic, civil and political disputes
all over the world. The NMVA is also
thumbing down all forms of media violence
such as denigration of womanhood in
music videos and other obscenities that
may offend the sensibilities of innocent
viewers.
The NMVA 2014 will feature 23 categories
including video of the year which is the
most coveted. The host for this edition has
been shrouded in utmost secrecy by the
organizers for obvious reasons which may
also include the surprise element.
Besides lending his voice to the theme of
the NMVA 2014 via his million voices for
peace project, 2face Idibia is leading a
crop of some of Nigeria's rave crooners
such as;Harrysong a.k.a Mr. Songs, KC,
Yemi Alade, Oritsefemi, Orezi, Niyola,
Skales, Cynthia Morgan, Rubby Gyang and
a host of others. The Nigeria Music Video
Awards; NMVA was instituted in 2007 as
Nigeria's first ever music video awards to
establish benchmarks by rewarding
outstanding creators of music videos. The
awards ceremony is primarily aimed at
projecting the Nigerian people, culture,
way of life and tourism potentials in a
more positive light through our music
videos as very viable tools.