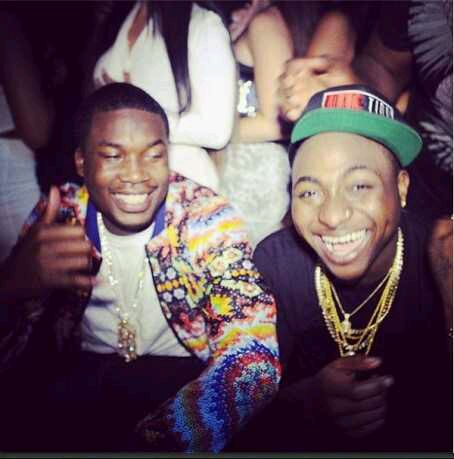 Some hours ago we brought you news of a possible collaboration between Davido and 'Young Money' rapper, Drake on his new album. Looks like we are in for an album with not just 1 international collabo but 2.
Meek Mill laid all speculations and rumors to rest as he tweeted about a collaboration. We are thinking "Aye Remix" featuring Meek Mill and Wale.
Davido is expected to release his second album April 2015, ANTICIPATE!!!
See Tweet Below
Davido x meek mill coming soon too!#aye— Meek Mill (@MeekMill) March 19, 2015