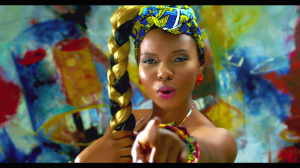 Yemi Alade also joins in the team Ambo for governor by recording her own support theme song for the APC aspirant which she titles Gbobo Wa La Leko.
With this song I am sure you gonna vote Ambode for governor of Lagos state. Well listen to the song and share yourthoughts.
DOWNLOAD AND LISTEN TO AUDIO: MUSIC | Yemi Alade – Gbogbo Wa La Leko (Ambo theme song).
DOWNLOAD MUSIC: Gbogbo Wa La Leko – Yemi Alade