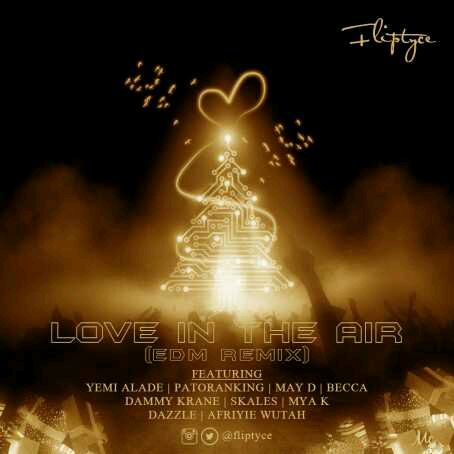 In the spirit of Christmas, hit producer Fliptyce releases the EDM remix to the 2013 Ovation Carol theme song, "Love The Air" featuring Yemi Alade, May D, Patoranking, Becca, Skales, Dammy
Krane, Dazzle, Mya K and Afriyie Wutah.
Check on it!
Download and listen to audio(Mp3): Love in the air – Fliptyce and various artists.
DOWNLOAD MUSIC: Fliptyce – Love In The Air
(EDM Remix) ft. Yemi Alade, May D,
Patoranking, Becca, Skales, Dammy
krane, Dazzle, Mya K, Afriyie Wutah