Two lads break into Arsenal's Emirates Stadium, walk on the roof & post video on YouTube
This isn't the first time we've seen these lads in action.
At the start of October, a video started getting traction on YouTube showing how two lads broke into West Ham's new London Stadium.
The title of the video was "sneaking into new West Ham stadium", while the video was uploaded onto a channel called "Night Scape".
Aside from recording their whole trespassing antics, perhaps the craziest part of the video showed the lads walking on the roof of the Irons stadium.
Watch that video below.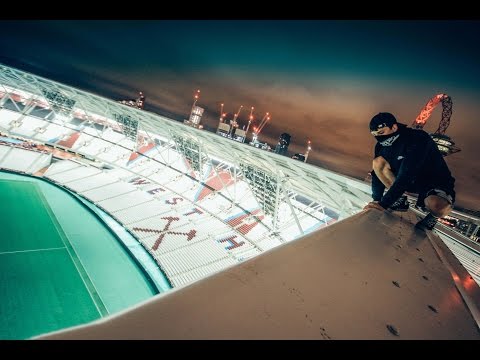 Well, now the lads have posted a follow up video on YouTube, and this time Arsenal were infiltrated.
So what happens?
The new video is titled "climbing Emirates Stadium (Arsenal)", while the video was uploaded with the following message:
Put a lot of work into this one! The day after Emirates we ended up sneaking into the West Ham stadium as well. Crazy that we were able to infiltrate both of these Premier League stadiums without getting caught!
Once again the lads ended up on the roof of the ground.
While many may find the video hugely entertaining, others will be fearful of what these videos say about the security at England's top grounds.
Watch the crazy video below.

Follow @illuminaija_com
Follow @illuminaija
download download music music audio audio mp3 mp3 video video song song album album mp4 mp4 download download music music audio album album audio mp3 mp3 video video