VIDEO | Europe's Tallest Swing Opens At A'DAM Tower
Amsterdam Mayor Eberhard van der Laan officially opened the swings on the observation deck of A'Dam tower on Thursday. At a height of 100 meter the swing, named Over The Edge, is the highest in Europe, Het Parool reports.
The swing can accommodate four people and is hydraulically powered, with the option that swingers can add their own momentum. Initiator Sander Groet was also at the official opening.
Van der Laan's daughters were the first to try out the new swing. Over The Edge is open to the public from 11:00 a.m. on Friday.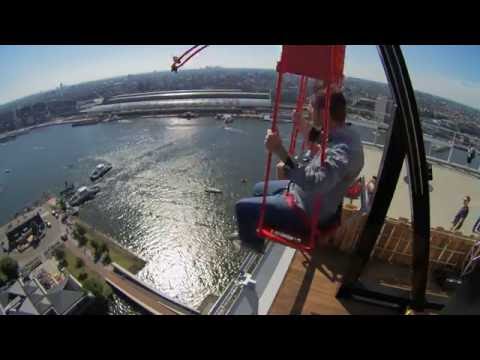 Follow @illuminaija_com
Follow @illuminaija
download download music music audio audio mp3 mp3 video video song song album album mp4 mp4 download download music music audio album album audio mp3 mp3 video video